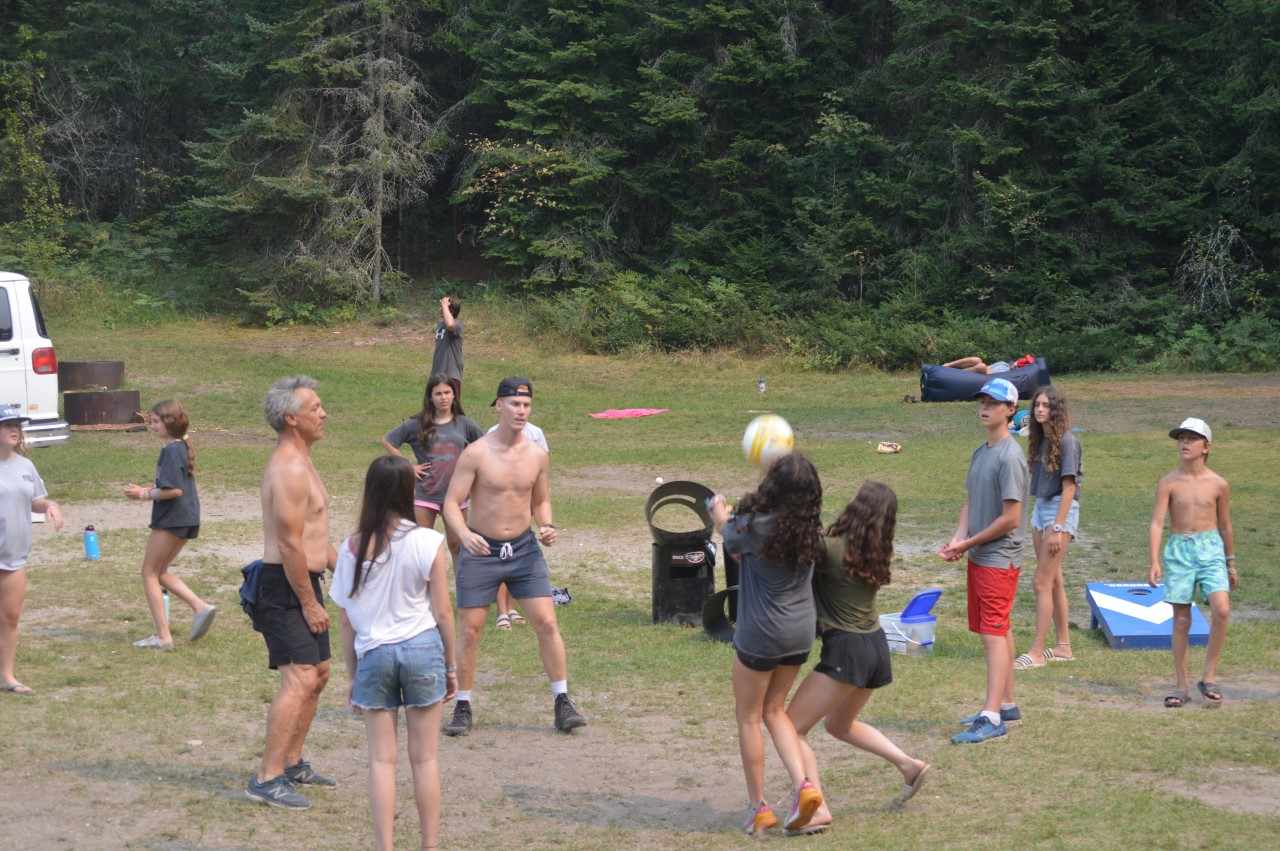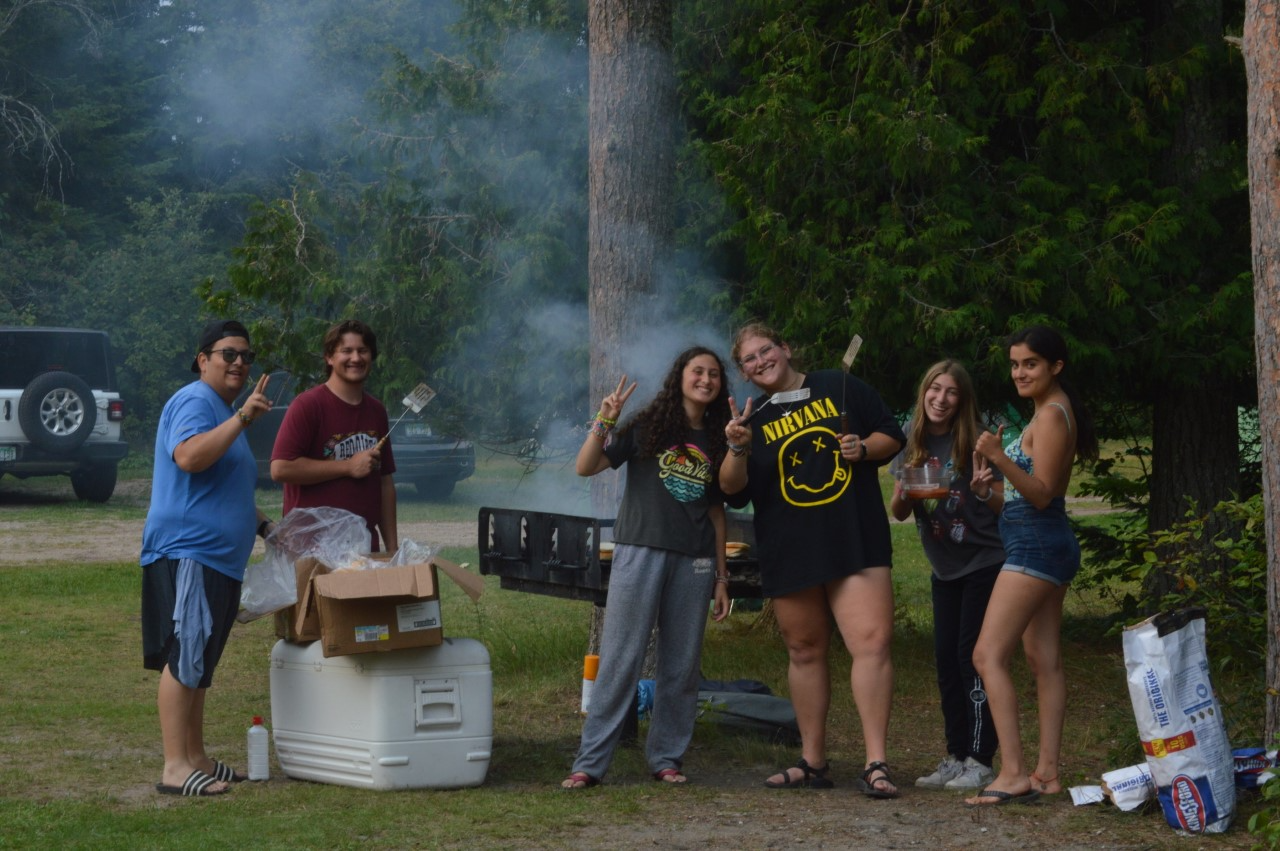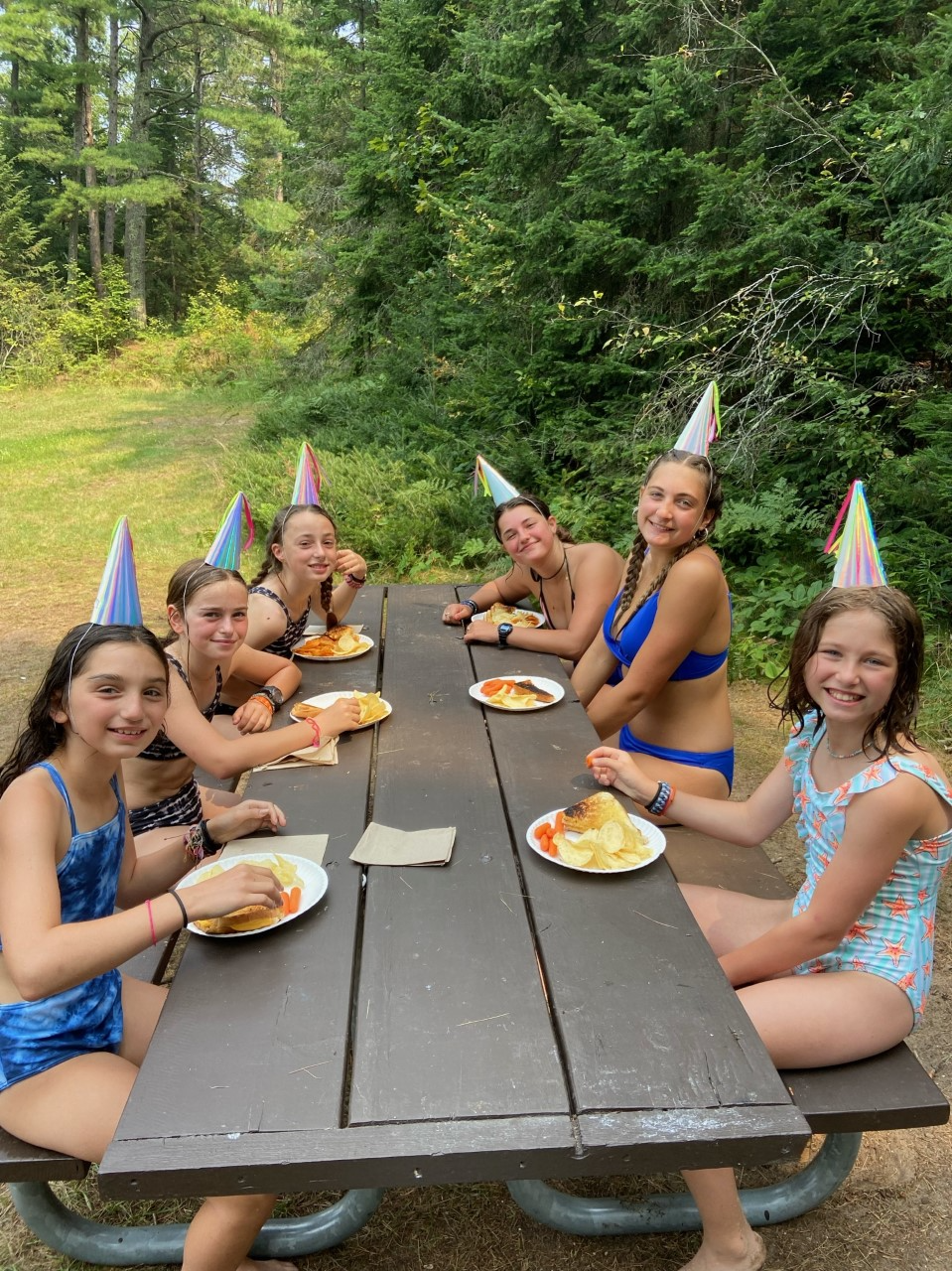 Izzy Cimmino G10
Being on the Wilderness State Park overnight with all of camp was amazing! It was so unusual but cool to have the whole camp at an overnight together. This trip was my first time at the park, and it was so beautiful. Hanging out on the beach together and watching the prettiest sunset at night was so special. The trip was a great opportunity to spend time together as a whole camp, and I think I know some of the kids a lot better. Taking this trip as less of a camper and more of a CIT/staff member, I learned so much about what it actually takes to make a day run smoothly. Before, food would just appear or a plan would just fall into place, but being behind the scenes showed me the work staff puts in and how much they should be appreciated. It was really cool to see everyone cooking together, all playing volleyball in a huge circle, and running around a playground at Gaylord middle school as one group. This usually isn't possible, and taking this trip brought out some Tanuga magic this session deserved.
Aria Rogers G5
We went to Wilderness on my birthday, and I got to spend the whole day at the beach with my friends! I was surprised with birthday hats and a banner on my tent! We also ate the yummiest Dutch oven pizzas, which were SO good!
Tate B8 and Zack B7
I loved being at the beach playing can jam and slam ball! It was just so nice being out in nature!
Becca and Brianna
Volleyball was the best part for sure! Whether it was on land or in the lake, We had a huge circle and played for hours! We also loved help cook and season the burgers, it was fun helping cook all the food!
Mel (counselor)
It was such a great bonding experience with this small group, I wish we could've done it sooner!!